Who is your audience? What drives them?
Strategic marketing ideas and beautiful design is essential to the success of small businesses in this competitive economy. We will take the time to determine your most unique asset to your business, develop your goals and create your solutions. I don't hand off the work to an intern or an off-shore company. You'll get personal support catering to your specific needs of your business. This means more time for you to do what you want to do!
Discovery
We discuss your audience and goals. I ask questions and listen. You share your vision on building your business.
Plan
We compare your current situation with your goals. Develop a plan and package that fits your budget and meets your timeline.
Design
I build your vision using my technical tools and talents. We stay in touch on the timeline and goals to finish according to plan.
Launch
My favorite part! We proof, test and implement the project. The excitement of the building process is over and we run with it.
---
Website & Digital Design
Website Design & Hosting
Website Maintenance & SEO
Social Media Marketing
Digital Advertising
Email Marketing
Content Writing
Photography & Video
Product & Commercial Images
Equestrian Images: Stallion Advertisements, Horses for Sale, Horse Shows, Portraits, Farm & Training Promotions
Print Design
Custom Logos & Branding
Business Cards, Letterhead
Advertisements
Brochures & Sell Sheets
Direct Mail & Inserts
Newsletters
Signage & Posters
Package Design
Promo Merchandise
Banners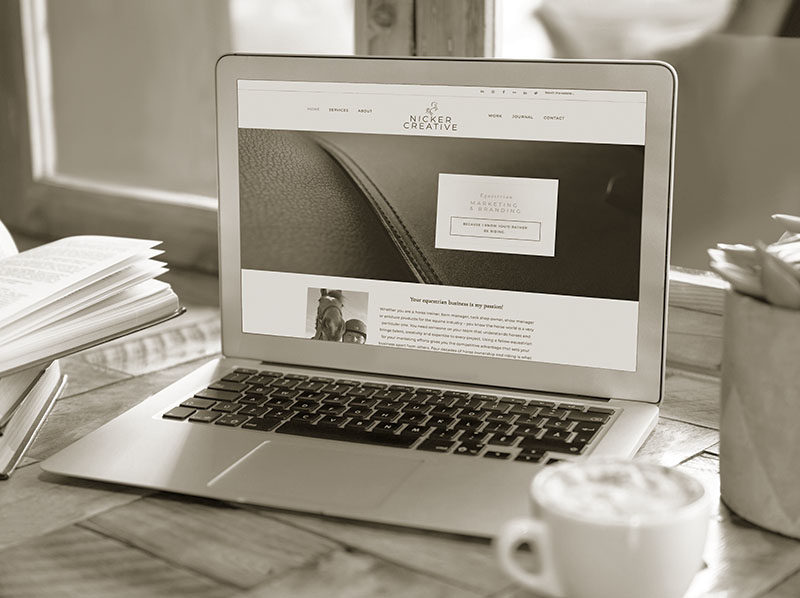 Client Testimonials